The Klarus RS80
Westworld has become a sweeping sensation since its' release in November 2016! This world, set years ahead of 2017, has created the opportunity for Flashaholics to see Klarus' sleek and stylish RS80. This flashlight is the way of the future and it seems like everyone knows it!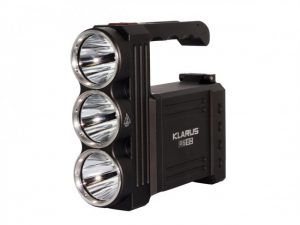 Although the flashlight on the show saw a bit of backlash, the innovative three headed flashlight has an output capability of up to 3450 Lumens with a continuous run time of 18 days!
It is extremely lightweight and durable which makes it the perfect prop for this science fiction show. Although, you only get to see the flashlight used in the main output setting – this flashlight has 9 output modes with 2 additional flashing modes (strobe and SOS).
This featured spotlight can be carried with the heat insulated handle, attached to a tripod, or more. This makes transportation and overall use easier than ever.
Some primary applications include: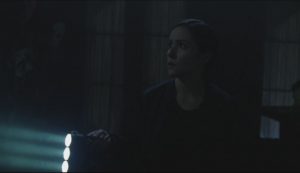 Camping
Fishing
Security and Patrolling
Tactical and Military
Finding your way in a futuristic world!
Learn more about this innovative flashlight!