Dog Accessories you can count on.
Your dog is part of the family – so treat them like one! Outfit your pup by giving them one of these fun dog accessories. It is important to keep your pup happy and safe this summer season.
1. Don't let them get lost.
When it's the middle of summer and everyone is outside, many pets like to run off, most of all now when fireworks are being set off left and right. Check out the NiteIze NiteHowl LED Safety Necklace. As far as dog accessories go, visibility is key. Featuring a normal and strobe mode, easily spot your pet in the dark! For smaller pups, clip on a light-up dog tag right to the collar!
2. Play with them!
Many of us are lucky to have full time jobs and are not available during the day. With the DogDiscuit light up LED flying Frisbee, you can play with your pooch even after the sun goes down. Fido doesn't like Frisbees? The NiteIze LED Ball works just as well and shines bright with multiple colors!
3. Keep them comfortable.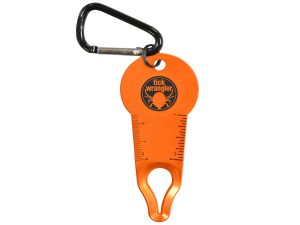 In this nice weather, your pup is bound to explore in the woods or in fields. Even with special ointments and collars, ticks always find a way onto dog's fur. Pull them off without hurting your dog with the Tick Wrangler by UST. Plus, if you're anything like me and hate ticks, this is perfect since you don't have to touch them with your hands!
4. Take them on a nice walk.
Nature calls and your yard does not have an electric fence. Consequently, you're going to need to walk your pup! This is one of the best dog accessories if it is dark outside. Stay safe from cars and be noticed with your Nite Dawg LED leash. You might know the rules of the road, but your dog doesn't. Keep them safe from cars by using a light up leash.
5. Fun Dog Tags!
Have the cutest dog on the block with one of these fun dog tags! Easily clipped onto your dog's collar as an added safety measure, the benefits of this go far beyond a normal dog tag. Not only do the NiteIze ClipLit tags come in fun and unique shapes, but they also light up in a multitude of colors making your dog easily identifiable to yourself and others.
Bonus!!
Furthermore, when you're outside at night with your dog, it is important to carry a flashlight with you. The Nitecore MT1C is perfect for that as you may take it out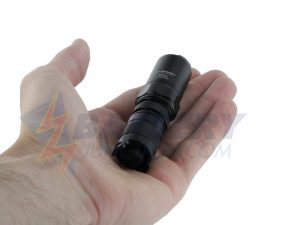 in the rain, it features a lanyard attachment if your hands are full, and it is small enough to fit inside your pocket! Plus, as an added extra, it has a strobe mode to scare away raccoons and other animals that might bother you!