It's the end of the week, and while Fridays usually bring relief and joy, we find ourselves avoiding the cracks in the sidewalk and steering clear of dark colored felines. That's right, ladies and gentlemen; we've Friday the 13th. While you haven't necessarily succumbed to bad luck in previous years (knock on wood), it can't hurt to plan around the possible jinxes that seem to be particularly present on this most unlucky of days, and Battery Junction is here to help you with your preparations.
Avoiding Black Cats: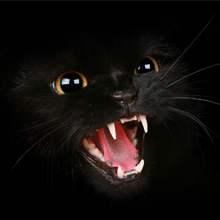 These pesky hex machines are a prominent symbol for misfortune on any given day of the year, so encountering one on this particular date can only amplify the chances of receiving 13 years of bad luck. While you're able to put your house on black cat lock-down, you won't have the same environmental control once you step out into the outside world, so you'll need something more mobile than walls to keep them from crossing your path. What better repellent is there to keep the cats at bay than their seemingly sworn enemy, man's best friend. Keep a dog close to your side, which can be easily done with the help of a proper leash, and your path will stay clear of any unlucky felines.
Umbrellas Aren't Worth The Risk: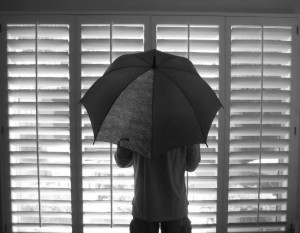 If it's raining on your Friday the 13th, then you may already feel like bad luck has found you, but don't let it trick you! All the rain is doing is prompting you to use one of most potentially unlucky objects out there; an umbrella. This seemingly innocent device may keep your head dry, but has the potential to cause a severe depletion in luck when opened inside and is just not worth the risk on this unluckiest of days. Sure, you may tell yourself that you'll remember not to open it until you walk out the door, but all it takes is one distraction while you're leaving and BOOM, you earn yourself an unhealthy dose of hexes. Keep yourself dry with a nice waterproof poncho, or better yet, just say inside; there could be black cats out there anyway.
Steer Clear of Hazardous Mirrors: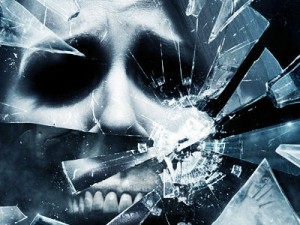 Sure, you've had that mirror in your bathroom since you've moved in and you've never come close to breaking it before. Well unfortunately, bad luck doesn't check your track record of maintaining your reflective surfaces. It's Friday the 13th, should checking to see if your hair looks good really your top priority? Be confident in your own appearance, or at least accept that approaching something so fragile on a day like today isn't worth the potential 7 years of bad luck. If you truly find yourself in need of gazing upon your own beauty, at least use a nearly unbreakable mirror to lower your risk of jinxing yourself.
Be Ready For The Unexpected: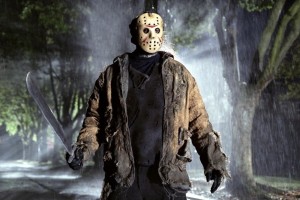 For 363 days of the year, we can all be fairly confident that a masked man wielding some form of bloody cutlery won't be a major concern. However, from what horror cinema has taught us, today (along with Halloween) is the day where that sense of safety and doubt of the supernatural may cost us our lives. Don't let your common sense lure you into a false sense of security; anybody wearing a hockey mask isn't worth approaching. Just because you don't live near Camp Crystal Lake doesn't mean you're safe (Jason somehow made into a spaceship, he can certainly make it to your front door). If you do unluckily stumble across a masked man wielding a long knife, make sure you're evenly matched by carrying a machete of your own. With the proper equipment, you may just survive this Friday the 13th in one extremely paranoid piece.