New year, new you! With the start of a new year comes the pressure and desire to improve and make serious positive changes. This can be tough or very easy depending on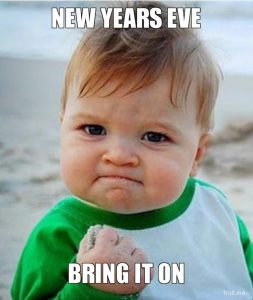 your resolution, but either way Battery Junction has you covered with the best gear for making that resolution a reality.
Running/Exercise Resolution
Many people choose to make resolutions to improve their health or to step up their exercise regimen. We don't sell diet plans at Battery Junction but we do have the NiteIze Lacelock KnotBone system for your running needs. The KnotBones are made of stretchy rubber material that allow the shoe to expand and retract without ever having to re-tie the laces. If you're looking to go running you will also want to be sure that you're easily visible to drivers on the road. Fortunately we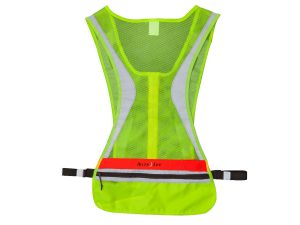 have just what you need! The NiteIze Led Run Vest will make sure that every driver on the road spots you from hundreds of feet away.
Be Seen From All Angles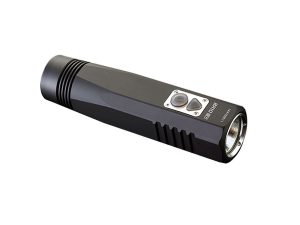 Biking, whether it be for exercise or environmental consciousness reasons, is another popular New Year's resolution. If you choose to substitute a car for a bike in the morning work commute then it is very important to have the right gear. The JetBeam BR10 is a great accessory for your bike that will allow you to see even when it begins to get dark. The BR10 comes with a bike mount and can run with a 960 lumen output for 2 hours! This mounted flashlight features a rechargeable battery and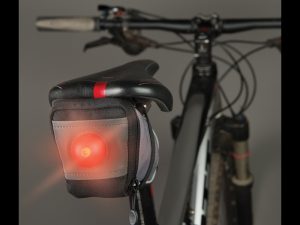 competitive pricing relative to its peers.
It is very important to be seen from every angle when biking at dusk or night. The NiteIze SaddleLite is a great way to increase your visibility from behind. The battery-powered bag light provides illumination with both glow and flash functions to make sure you are seen. Also if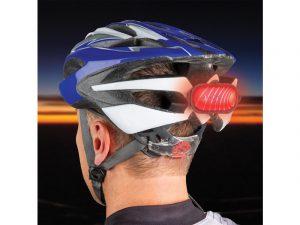 you are wearing a helmet (as you should) it is a good idea to highlight it for drivers. The NiteIze Helmet Marker Plus easily attaches to the back of any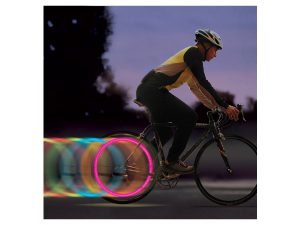 helmet and provides instant eye-catching light for drivers to be aware of. Finally, the NiteIze SpokeLit spoke lights will create an optical illusion that is impossible for drivers to miss. Simply attach one of the LEDs to a spoke and the spinning of the tires will create a glowing circle of light. With lights on the front, side, and back, you'll see and be seen clearly.
Going Green!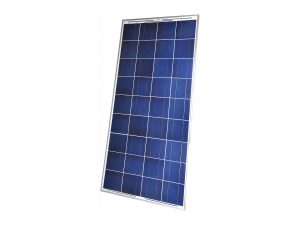 Some people may opt to be more environmentally conscious with their New Year's resolution and try to go green in some way. If you should choose to invest in green energy we have a wide selection of solar powered lights and panels for purchase. One of the standouts is the Sunforce 37150 Solar Panel which can be installed to provide clean renewable power for a home, RV, or boat. The Sunforce is a top of the line solar panel at a competitive price that can provide you with power almost anywhere.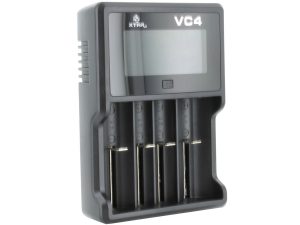 Rechargeable batteries are also another great way to go green for the new year. We are currently having a sale on Eneloop rechargeable batteries for up to 15% off! If you are looking to go rechargeable you will also need a charging device. Luckily we have you covered for that as well. The Xtar VC4 charger is a great device for keeping your Eneloops ready to use. This charger features 4 bays for charging and an LCD screen that updates in real-time.
Drop the Smoking Habit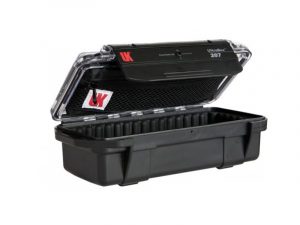 Some people may choose to drop a bad habit such as smoking for their New Year's resolution. This is never an easy task and for those who turn to electronic cigarette alternatives Battery Junction has the accessories to help you with the transition. For a simple yet effective battery carrying case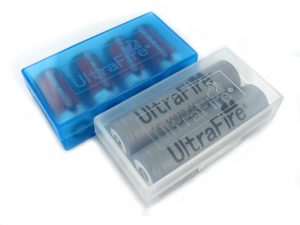 the UltraFire Battery Case should do well. The case can hold up to (4) CR123As or (2) 18650s and keeps batteries shielded from the elements to ensure peak performance. Additionally we carry waterproof cases for keeping the most valuable vaporizers in working condition.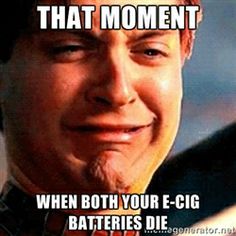 For a top of the line case take a look at the Underwater Kintetics Weatherproof 207 Ultrabox. The Ultrabox is waterproof, moisture proof, dust proof, and can be submerged in up to 16 feet in water.
These are just a few of the many products at Battery Junction that can help you keep on track with your New Year's Resolution!