We're just two days until February 14th, in the eleventh hour before Valentine's Day, and we're all making our last minute preparations. While some people are searching for the last dozen roses in the county or dialing every restaurant that isn't McDonald's or Wendy's looking for a dinner reservation, you seem to have everything together. You go down your checklist just to double check you have all your bases covered for this romantic holiday.
Flowers: Check
Chocolates: Check
Dinner Reservations: Check
Valentine's Day Card: …
YOU FORGOT ABOUT THE VALENTINE'S DAY CARD! The cherry to top your sundae of sentimental expression! With no time to sneak out to the store, you are running low on options to complete your perfect Valentine's package. No need to worry though, we have you covered.  Take yourself back to those middle school days handing out trading card-sized valentines to everyone you liked in your class and boost them with a few friendly flashlight and battery puns that we all (well some of us) can enjoy. If either you or your significant other are a flashlight enthusiast, we have a selection of "flasholohic" themed valentines that will definitely put a 1000 Lumen smile on their face.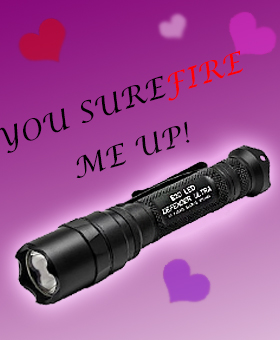 SureFire E2D Defender Ultra LED Flashlight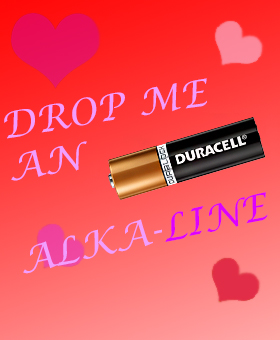 Duracell Duralock AA Alkaline Battery
Efest LUC Blu6 Intelligent 6-Bay Bluetooth MultiCharger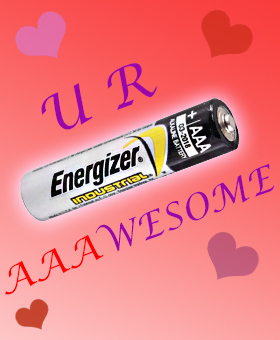 Energizer Industrial AAA Alkaline Batteries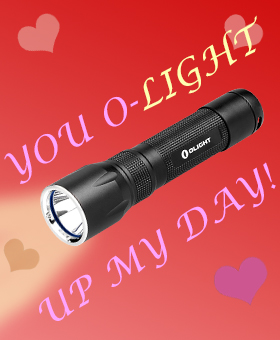 If you can't decide on a single card, save a copy of all 6 for 6 times the adoration! Print out this perfectly-sized 8.5″ x 11″ complete sheet of punny flashlight valentines to give to everyone who "lights up your life".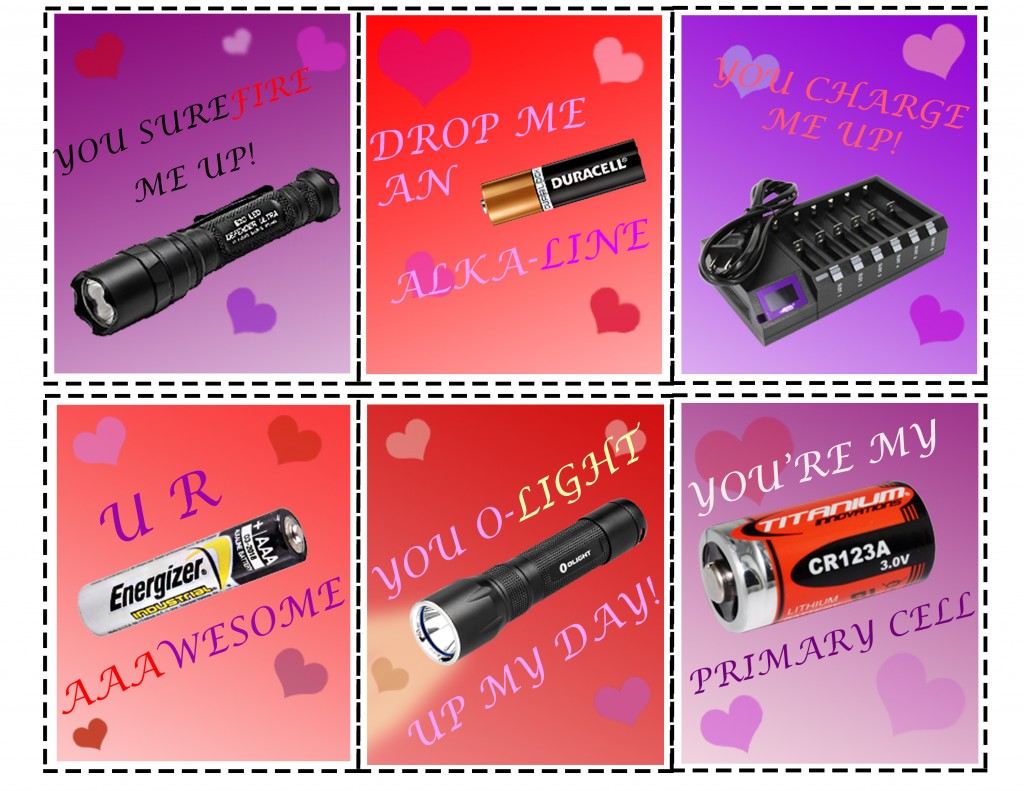 Sign up For Savings On Batteryjunction.com
Be the first to see flash sales, giveaways, product announcements, and more!