Going into the woods for a camping weekend without the correct gear can have disastrous results. Thankfully that is where UST (Ultimate Survival Technologies) products come in. UST provides quality, inexpensive survival products for everyone from beginners to experienced survivalists.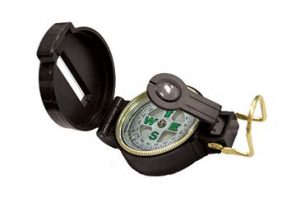 Find Your Way
First up is the UST Lensatic Compass, probably the most basic and commonly used survival tool. It's perfect for finding your bearings after you've lost them.
This tough, pint-sized compass features a compact design, adjustable lens, shock resistant casing, and even includes glow in the dark directional letters for compass use at night. If you don't already own a compass this is a dependable choice and an absolute must-have instrument for nature excursions.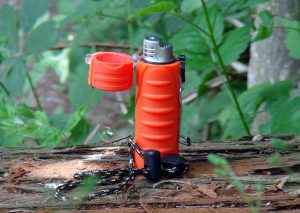 Start a Fire
Next on the list of survival must-haves is the UST Trekker Stormproof Lighter, which is built to provide fire even in the most testing conditions. The Trekker contains an extra-large fuel tank that will provide over 1,000 ignitions on a single fill, and a catalyzer coil which provides flames that can withstand winds of up to 70-80 miles per hour.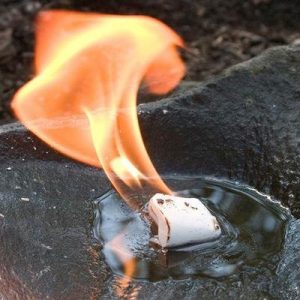 If you find yourself in wet conditions where wood will not light, then you will be happy that you brought along the UST WetFire Firestarting Tinder. This handy tinder will help you get a fire going in wet weather, and will even burn longer when the material is wet or moist. The tinder packs come wrapped individually and only require a small amount of shaving to start the fire, which can be a lifesaver when you're stuck in cold wet weather without the proper gear.
Survival Cutlery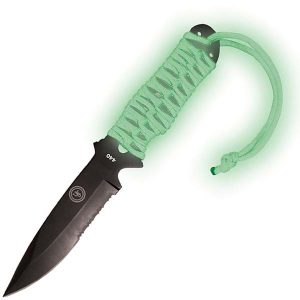 Next up is the UST SaberCut Para Knife which is a great cutting tool to have with you for your next camping trip. The SaberCut has a partially serrated blade which is useful for stabbing and cutting, and includes a handle wrapped in 5 feet of glow-in-the-dark paracord which can be unwound for a number of uses. With a titanium coated 440C steel blade and an included nylon sheath, this is the perfect companion knife for your survival needs.
Dependable Lighting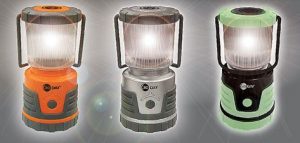 Surviving nature is difficult enough during the day, but when night comes around you will want to have some long-lasting quality light sources with you. Luckily UST has you covered. The UST 30-Day LED Lantern just what you need for long-lasting light. This lantern features a high mode of 700 lumens for 30 hours or a low/dim mode that will last up to 30 days off of three D cell batteries! This lantern is durable with impact resistance up to 1 meter and an IPX4 water resistance rating which allows lighting in conditions that are normally hazardous for other lights.
These are just a few of the great survival items by UST that we offer. Come over to Battery Junction and gear up for your next nature expedition!