Whether you're using GPS on a road trip, taking pictures, sending emails, using apps, or even playing games, we can all agree that there is nothing worse than running out of battery and not having a phone charger handy. In this blog I will look at a couple of quality options you have to power up your device and keep it fully charged.
The eGear charger kit is a great product that you can bring with you anywhere to fulfill your USB charging needs. The kit comes with both a wall and car adapter as well as a full size USB and mini USB tip. The kit includes a mesh bag that can carry all the parts and includes retractable wires which means no more frustrating untangling. Available in both black and white, this phone charger is a great companion on your next vacation.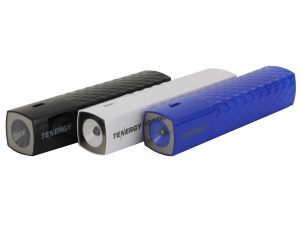 This combination charger/light is a great power supply, and because of its small size is perfect for travel. The Tenergy Lite charges via a USB cable and has a 3000mAh capacity making it perfect for iPhones, tablets, and other USB charged mobile devices. The light is available in multiple color options, comes pre-charged and includes a power indicator letting you know when the powerbank needs to be recharged!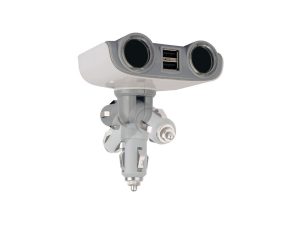 The Wagan Tech TravelCharge is a great car charger for multiple devices at the same time. The TravelCharge features two USB power ports and two DC sockets as well as a swivel plug that allows for optimal positioning of the charger. Perfect for your phone, tablet, GPS, or E-book reader, this charger is a great car accessory which also boasts an LED power indicator. Plus, it looks like Johnny 5.

ReTrak is another manufacturer that makes a series of high quality retractable charging cables which extend and coil up automatically. Because of this feature you never have to deal with annoying tangling. The standout product from ReTrak is the retractable universal USB charging cable which includes four different adapter tips: USB-B, Mini 5-Pin, Micro 5-Pin, and Mini 4-Pin. One charging cable can tackle multiple mobile devices.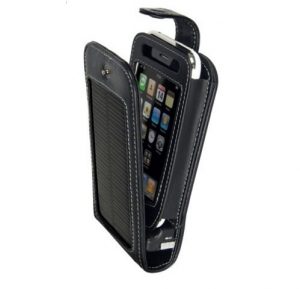 Last up is the solar-powered iPhone charger/case from Wagan, which is a great case even without the added benefit of built-in solar charger. This case will charge your iPhone via two mono-crystalline solar panels when placed in direct sunlight or when plugged into a power source. It also has its own internal backup battery, a a 2,000 mAh capacity cell that can hold a large amount of charging power. Solar power will charge both the iPhone's battery and the internal batteries within the case. This leather case includes a mini USB cable and folds into an elegant travel holster when it is not being charged.
These are just a few possible charging products that are available for purchase. Come visit Battery Junction to look around and see which best suits you!