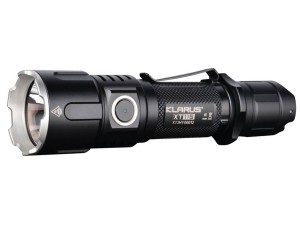 We've had our eyes on the Klarus XT11S and the XT series for a while, and the latest edition is making a big splash with its massive LED output and tactical style operation. An all around improvement from previous XT11 models, the XT11S combines the best features of the previous generation with some fresh new ideas that take tactical lighting to the next level! So take a look with us at the newest iteration of a classic tactical LED flashlight.
---
---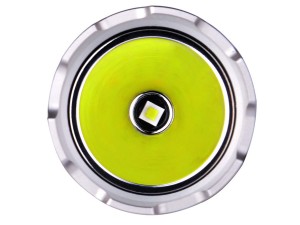 LED:
The XT11S is outfitted with the latest CREE LED to be used in tactical style lights, the CREE HP-L HI V3. Running on either 2 CR123A or a single rechargeable 18650, you can reach output levels upwards on 1100 Lumens, surpassing the previous high end of 1000 lumen in tactical style lights. For outdoor work, the deep parabolic reflector of this light allows that lighting power to be thrown 330 meters, an excellent tool for long range searching.
XT11S INTERFACE:
This is where the big differences between previous models comes in to play. This version of the flashlight is outfitted with both side and dual tail switches. These can be used in various configurations depending on what you need the light for. The 3 major settings are known as Conventional Tactical, Hunting and Ultimate Tactical mode. Each of these modes adjusts which settings are available at quick button presses (for example ultimate tactical provides a one touch strobe for self defense).
OTHER FEATURES:
Being a a modern tactical flashlight, this light maintains many features that are standard for high quality lights. The body of the light is made from lightweight aluminum, and the strike bezel / retaining ring is made from durable stainless steel. This light is also fully rechargeable, and includes both a USB charging cord and the 18650 Li-ion rechargeable battery required to power the light.
The XT11S is available at Battery Junction, along with many other great Klarus brand flashlights and accessories.
Sign up For Savings On Batteryjunction.com
Be the first to see flash sales, giveaways, product announcements, and more!