Knives come in three basic cutting edges: serrated, straight, and partially serrated. I personally like a straight edge because it has a more precise cut, almost like a surgical blade in its sharpness, and it's the edge I have the most experience with. But there are definitely serrated and partially serrated enthusiasts out there who would probably argue that these types of edges are the best. Me, I can't say — I don't think I've ever used those kinds of blades.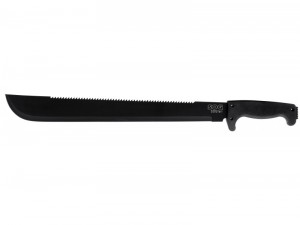 Serrated
For jagged, but deep cuts that will penetrate the material you're cutting. Has a saw-like surface that might in some cases be more effective than a straight edge. This type of edge is used a lot in kitchen cutlery because it cuts food up beautifully, everything from meat to bread.
http://www.batteryjunction.com/sog-mc0-sogfari-machete-opt.html   (Serrated edge is on top of blade)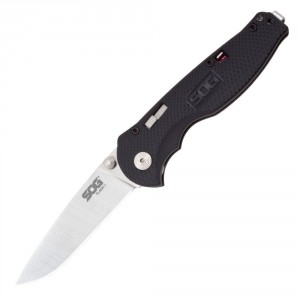 Straight
If you want a scalpel-like cut, then this is your edge. No grooves or ridges in the material once you've bit into it with the blade. The straight edge is known to sharpen very efficiently.
http://www.batteryjunction.com/sog-fsa-7-flash-str-sat.html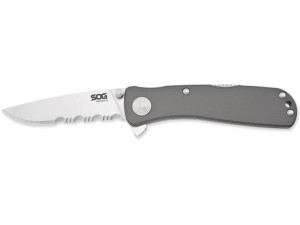 Partially Serrated
This type of edge is getting more popular with knife manufacturers, since it combines both the straight edge and serrated edge into one blade. This makes it extremely versatile, and able to take on a wide range of projects and tasks.
http://www.batteryjunction.com/sog-twi98-cp.html
Sign up For Savings On Batteryjunction.com
Be the first to see flash sales, giveaways, product announcements, and more!