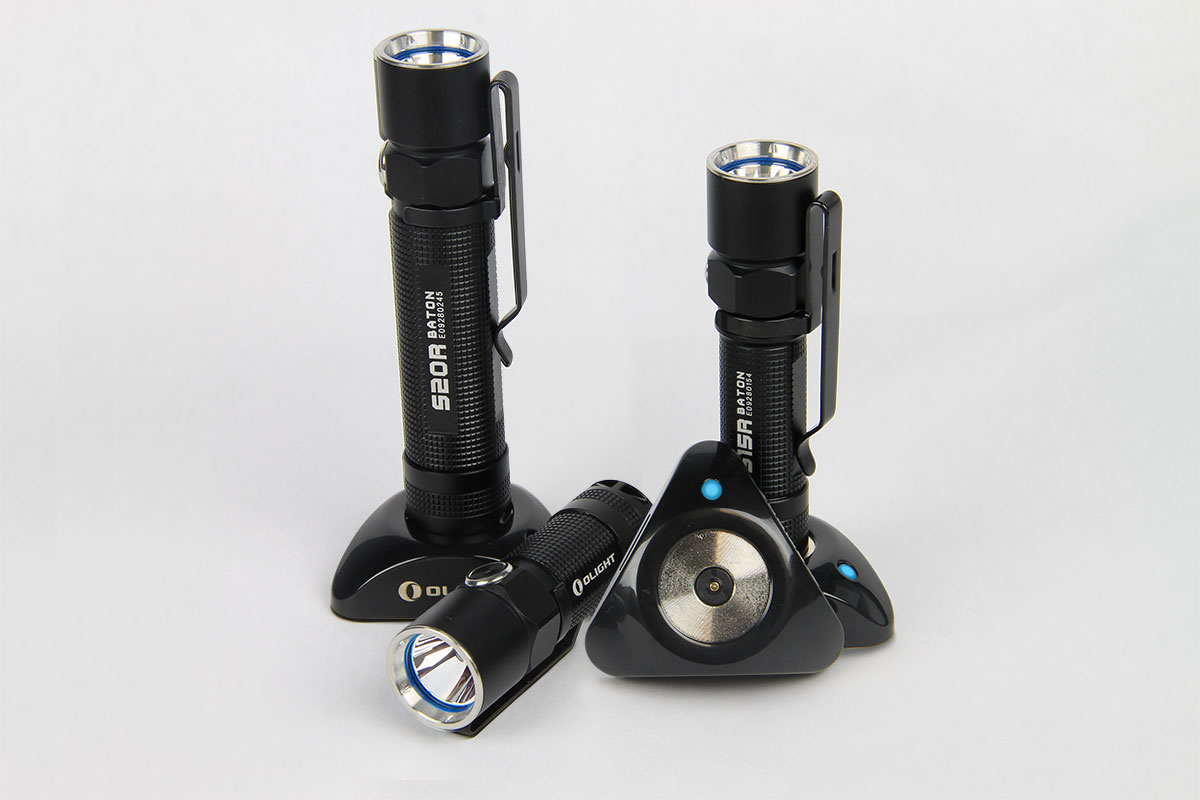 Here at Battery Junction we tend to get a little obsessive about flashlights, including everything from new products to old favorites. So when Olight let us know that they were releasing all new rechargeable versions of their S series flashlights we practically lost our minds with excitement! Lets check out the brand new features that Olight has added to these classic every day carries.
3 models have been upgraded this time around, including:
And
The units now each includes a Lithium Ion Battery (RCR123A, 14500 and 18650 respectively) as well as a desk mountable magnetic charging cradle. Just plug in the cradle and slap the light on top and the light will automatically recharge the battery inside the light!
The charging dock features a bright blue indicator light, and are powered via USB cable. Additionally the classic blue button has been replaced with a sleek black  button that feels good to press and avoids potential damage by being slightly recessed.
All remaining features of the lights have been left untouched – they retain the same lumen output and construction quality of their non-rechargeable ancestors.
Needless to say this style of rechargeable LED light is quickly ushering in a new era of flashlight technology, and we believe that lights like this will soon be the standard. We can't wait to embrace the advances in flashlight production, and remain excited to see what Olight comes up with next!
Sign up For Savings On Batteryjunction.com
Be the first to see flash sales, giveaways, product announcements, and more!