In this post I will go over the new craze that is vaping and the essential products & accessories that you need to get the most out of your vaporizer.
How does it work?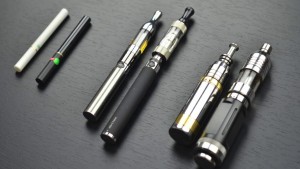 The vaporizing first starts when the battery component heats up the atomizer, which in turn heats the e-liquid creating the vapor that comes out of the pen. Vaping came about as a means for smokers to help quit their addiction and then developed into the popular phenomena that it is today. "Vape pens" are filled with e-liquid, which is a flavored water based liquid that is frequently combined with varying amounts of nicotine and other additives. E-liquids come in hundreds of flavors and multiple nicotine levels with cartridges becoming more readily available for purchase.
What do I need with my vaporizer?
One of the first things you will want to purchase for your vaporizer is an extra set of batteries, and luckily we have a few of those at battery junction. Different batteries are needed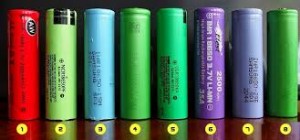 for different pens, but the most commonly used are either 2 rcr123s or 1 18650 depending on desired charge hold and heating level. The battery is an important part of your vaping preferences as the voltage that the atomizer allows through to heat itself is what determines the intensity or "throat hit" that you will get from your vape. Atomizer impedance, or resistance, is measured in ohms with lower resistance leading to hotter vaping of the liquid and higher resistance producing a less harsh cloud. So as you can see, the battery and atomizer combo is arguably the most important part of your vaporizer. Keeping this in mind, it is best for the vape and its user to purchase the best batteries available. Higher quality batteries will hold their charge longer and will take months to deteriorate where as a poor quality battery will begin to decline after a few recharges. Seeing as we only carry the best here at battery junction you are in luck, browse our large selection of batteries from quality manufacturers.
Keeping your vape in top shape
Now that you have your vape pen, battery, and favorite e-liquid, it's time to look into carrying cases that will protect your investment. It is important to protect your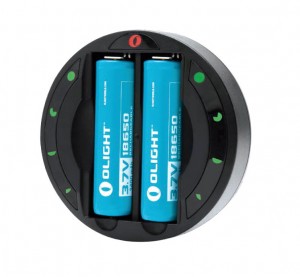 Vaporizer from damage as drops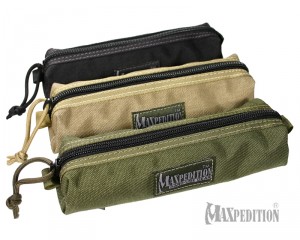 and everyday wear and tear can greatly reduce the lifespan your e-cig. You can choose anything from hardcore damage proof pelican cases to easier everyday carrying accessories such as Maxpedition sheathes or pouches depending on your needs. Looking for a charging station to recharge your batteries? We have that
too with a selection of charging stations from trusted brands like Nitecore, Olight, and Xtar to name a few. A good charging station is essential to getting the most out of your battery, and we have gathered some the of the top chargers available in our knowledge center.
As always we have a large selection of products for your vaping needs, we even have a section with our best vaping accessories  to make your shopping experience easier. Hopefully this post has been informative and will help you to make informed future purchases.
Sign up For Savings On Batteryjunction.com
Be the first to see flash sales, giveaways, product announcements, and more!