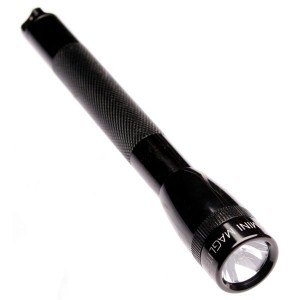 These days compact LED flashlights are taking over as many people's primary EDC, but back in the day the Maglite was where it was at. They were big, bright for their time and it just felt good having a hefty baton that could easily double as a self defense tool in your hand. And while the Maglite brand has moved on and released LED versions of their most popular models, wouldn't it be nice to upgrade you old faithful flashlight? Well now you can!
Today we are going to look at options for upgrading the popular & compact Mini Maglite model, a 2 x AA flashlight that normally emits 12 lumens with a beam distance of 96 meters. For this light we have 2 great options for upgrading depending on the price and performance that you are looking for.
First up we have the NiteIze 1 Watt LED Upgrade Kit , a simple LED drop in that will boost the lumen output up to 55 lumens! Installation is as easy as replacing the bulb and the low price makes this a great option rather than replacing the whole light. LEDs have incredibly long lifespans so this isn't just a replacement bulb, it's a full on upgrade!
If you are looking for quite a bit more power and don't mind spending just a little more, the  TerraLUX MiniStar2 EXTREME is the cutting edge LED drop in for the minimag. Forget 55 lumens, this baby will crank the Minimag up to a whopping 140 lumens, over 10 times stronger than the original bulb! Like the NiteIze upgrade, this LED has a long lifespan and is easy to install, just check out this handy installation guide:
And there you have it! upgrading your Mini Maglite is quick, easy, and an affordable way to keep your favorite old light up to date.
Sign up For Savings On Batteryjunction.com
Be the first to see flash sales, giveaways, product announcements, and more!