As the weather gets nicer and you begin to use your bike more it might be time to think about what accessories will make your rides better, and safer.
Working your bike rides around your work schedule and obligations can be difficult and usually leads to early morning or evening bike rides. Many prefer biking at these times when it is cooler and there are fewer people on the road. The only problem is that biking at these times of day can present safety problems in poor lighting conditions that may make it difficult for you to see the road, and for others who are driving to see you. Fortunately there are many lighting options two of which are the See'Ems spoke lights and the Fenix Bike Light.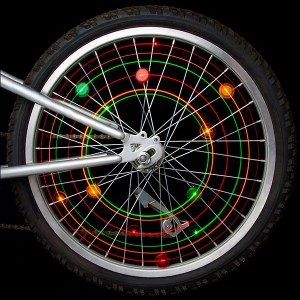 The See'Ems are an inexpensive and easy to use way of being certain that you are visible to drivers. All you have to do is attach the See'Ems to your bicycle's spokes and give them a twist to turn on the lights. These lights are very eye catching as they create a glowing circle of light while you pedal. You can also combine different colored LEDs to make yourself even more noticeable with multicolored rings.
The Fenix Bike Light is a high quality bike light that mounts to the handlebars of your bike and is rechargeable. The light features a dual beam system, one that stays at the handlebar level and illuminates the area ahead of you, and another that is pointed downward to make sure you can see any obstacles that may be on the ground. The light is also made with durable aluminum alloy,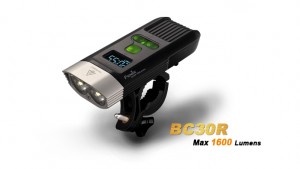 and is IPX-6 water resistant which means is can be used in any type of weather conditions. This light is great for people who live in cities or who are riding bikes on main roads at night. The Fenix is also more than strong enough to make up for areas that are low on lights such as side roads or bike trails. The light also features a back-lit display of the remaining run time left on the battery. If you truly do plan on riding in the early morning or late evening then this light is a must have.
Navigation:
If your looking to try new bike routes, or are biking in unfamiliar territory Nite Ize has come up with the perfect product for those situation. The HandleBand is a handlebar attachment for smartphones that makes exploring new areas easy and stress free with the ability to use GPS nav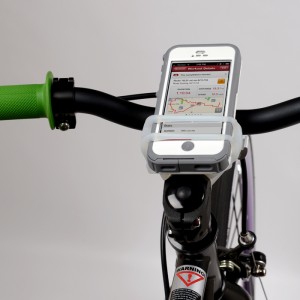 igation. The HandleBand has the ability to fit almost all smartphones, and can even be used for strollers or shopping carts if need be. This product is great for helping to track your biking distances and progress as well as providing a much safer means of using your smartphone while you are riding your bike.
These are just a few of the many great bike accessory products that are available, all of which will make your early morning and late evening bike rides much more enjoyable and safe.
Sign up For Savings On Batteryjunction.com
Be the first to see flash sales, giveaways, product announcements, and more!