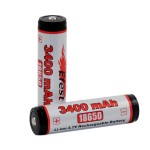 Hack a Day has shown how one owner is tearing down a Tesla model S battery, revealing the inner workings of the innovative company's powerful technology. Essentially, they've come up with a unique way to safely organize 7,000 18650 batteries in order to generate the power they need for their luxury sedan! It's amazing to see how the 18650 battery has emerged as the go-to rechargeable cell, whether it's a single battery powering a high-performance flashlight, or a sequence                                              of cells powering a laptop or a  roadster!
Sign up For Savings On Batteryjunction.com
Be the first to see flash sales, giveaways, product announcements, and more!