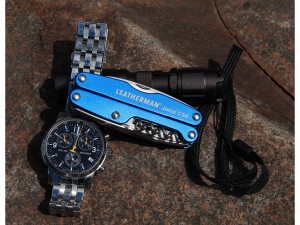 A quality multi-tool is the ultimate piece of every day carry gear. In one portable gadget, you can have a number of necessities at your disposal. There are plenty of makers of multi-tools, but for decades Leatherman has stood out as the leader.
Today we're highlighting the Leatherman Juice CS4. While larger Leatherman models will provide more functions, the CS4 has pared down its offerings to the essentials. If you're working on a construction site, or another demanding job-site, one of Leatherman's heavy duty models will probably suit your needs better, not because its any more reliable, but because with the Juice, extras like a ruler, electrical crimper, and file have been stripped away to leave a lighter, easier-to-carry tool.
What you're left with is a multi-tool that focuses on the essentials: screwdriver, blade, saw, can opener, etc. – all the things you're likely to look for in an everyday situation. At only three and a quarter inches when folded, and weighing in at five and a half ounces, the Juice is far more comfortable to carry in your pocket than a full-sized tool that really has to be holstered to consider as an every day carry option. The Juice CS4 is available in a variety of colors for under sixty dollars, making it a popular gift option.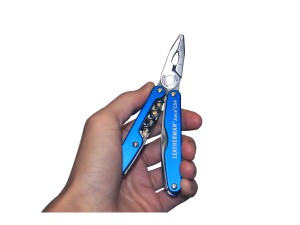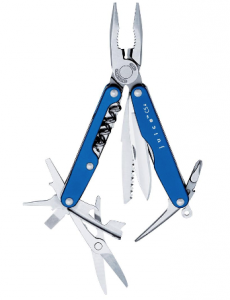 Tools
420HC Clip Point Knife
Awl
Bottle Opener
Can Opener
Corkscrew with Assist
Extra-small Screwdriver
Hard-wire Cutters
Med/Lg Screwdriver
Needle-nose Pliers
Phillips Screwdriver
Regular Pliers
Saw
Scissors
Small Screwdriver
Wire Cutters
Sign up For Savings On Batteryjunction.com
Be the first to see flash sales, giveaways, product announcements, and more!