Surviving the Fallout Wasteland
A lot of us are video game geeks here at Battery Junction, and the Fallout franchise has a particular place in my heart. I've been a Fallout fan since the very first game came out on the PC. The recent announcement of the Creation Kit for Fallout 4 is about to turn that game into a modder's paradise. In celebration of this event, let's take a look at some of our best gear for surviving the post-nuclear wasteland.
Here, Dogmeat! Good boy.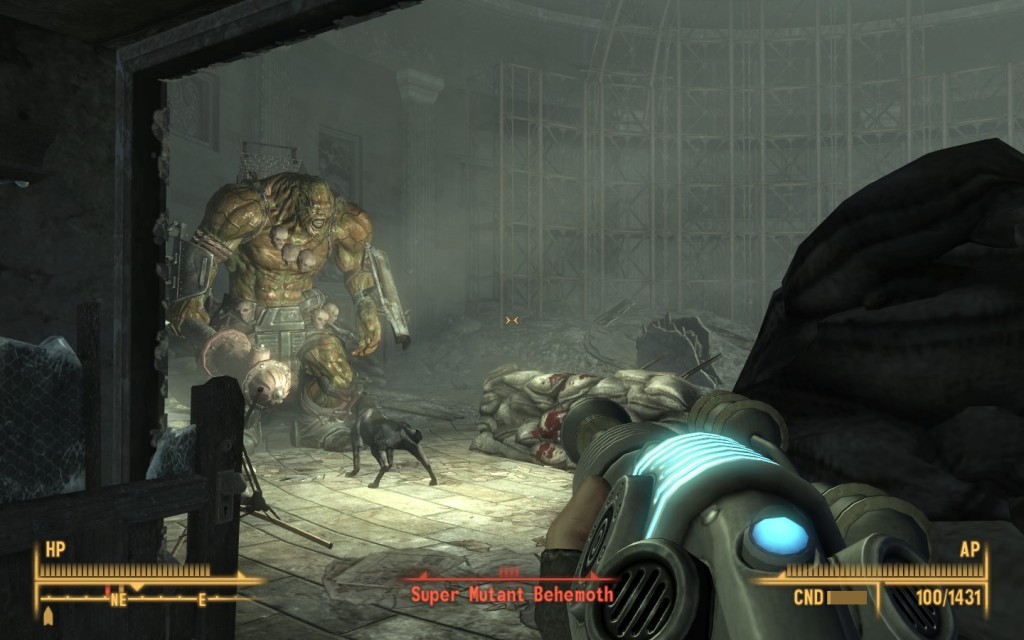 You might have the wits to hang back and snipe a Super Mutant Behemoth from afar, but of course your trusty canine companion insists on running up and gnawing on its ankle. How do you call him back to your side? By whistling, of course! But how can you be heard over all that gunfire? With the piercing shrill of a survival whistle. Our Fenix Lifesaving Whistle (stainless steel) and Nitecore Emergency Whistle (titanium) both emit up to 120 decibels of ear-piercing sound. Both feature a dual-flute design that makes them easier to use than conventional whistles. Choose the shape and metal that's right for you! Just don't blow it inside your power armor helmet. Ouch.
Time for a Nuka Break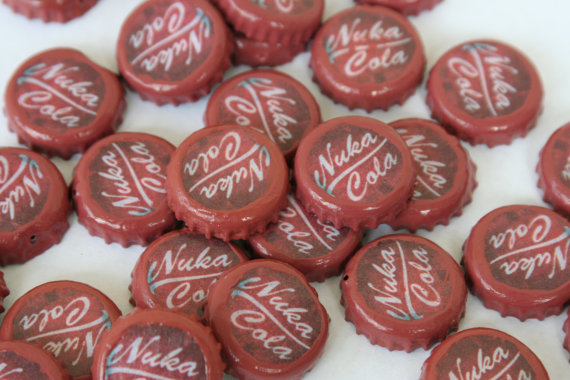 Every time you crack a Nuka Cola, you get a little richer. The refreshing taste gets even sweeter when that brand new bottle cap hits your purse, since caps are currency in the post-apocalypse. But of course Nuka Cola didn't anticipate nuclear war, so they probably neglected to make twist-off tops. That means you're not getting any soda OR bottle caps unless you have a bottle opener. The Nite Ize GetLit is an office favorite because of its goofy name, but it's a wasteland favorite because of its portability. Easy to clip onto your backpack or vault jumpsuit, the GetLit's built-in LED makes it easy to open bottles for that Nuka boost even at night. Unless you're drinking a glowing, radioactive bottle of Nuka Cola Quantum. But of course you aren't. Nobody actually drinks their Quantum. They're for hoarding.
Hey, does this smell like explosion to you?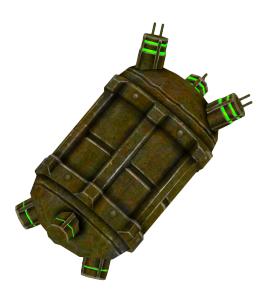 Unless you have a PipBoy, you probably can't stop time mid-combat. That means you need to have your weaponry close at hand. You're gonna want our rugged Maxpedition Double Frag Grenade Pouch to hold your pop rocks. Technically the pouches are designed to hold standard issue military frag grenades like the M67 or MK2, but who uses those? Regular frags are weaksauce. I'm sure the pouches can hold Enclave standard-issue plasma grenades just fine. I like to name mine. The one on the left is "Good Karma," and the one on the right is "Bad Karma."
Don't drink the water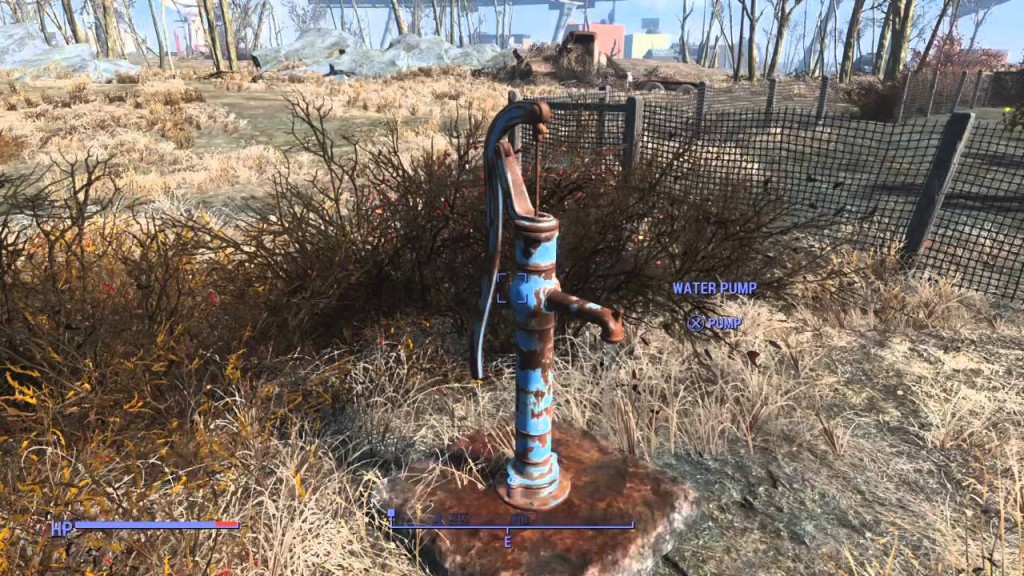 Ok, so it won't remove the radiation from your water, but our line of SteriPEN UV Water Purifiers will kill just about anything else that wriggles, swims, or crawls through your drink. Just submerge the pen in your water bottle, and its UV rays will roast microbes faster than you can say "Giddyup Buttercup." Combine the UV pens with our water bottle filters to remove particles from your water as well. It's no Project Purity, but then again, you can't really fit the Jefferson Memorial in your inventory without becoming overencumbered.
A well-lit settlement is a happy settlement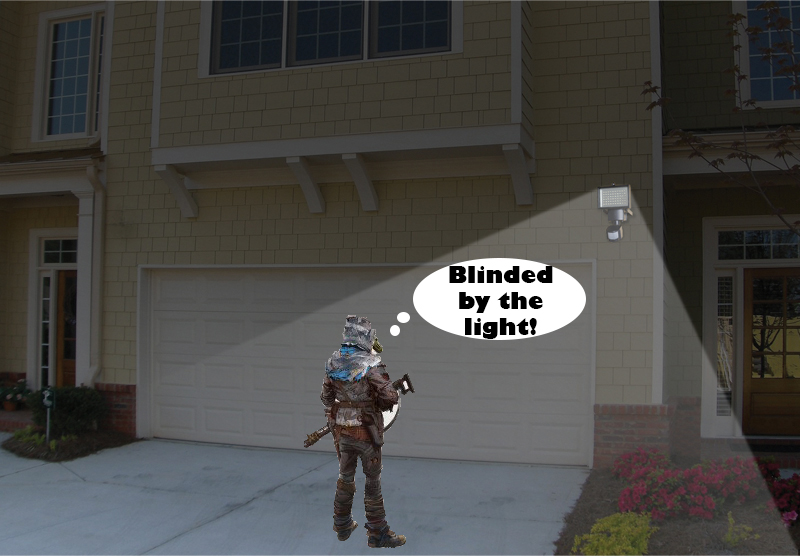 Those pesky raiders are always skulking around your settlements at night. Light 'em up! The Sunforce 60 LED Ultra Bright Solar Motion Light is motion-activated, so the moment someone crosses your perimeter, they'll be lit up with the fury of this massive LED array. And the maintenance-free, weather resistant solar panel means that this beast will draw minimal power from your generators. Imagine the look on their ugly mugs when this thing switches on and blinds them.
Patch yourself up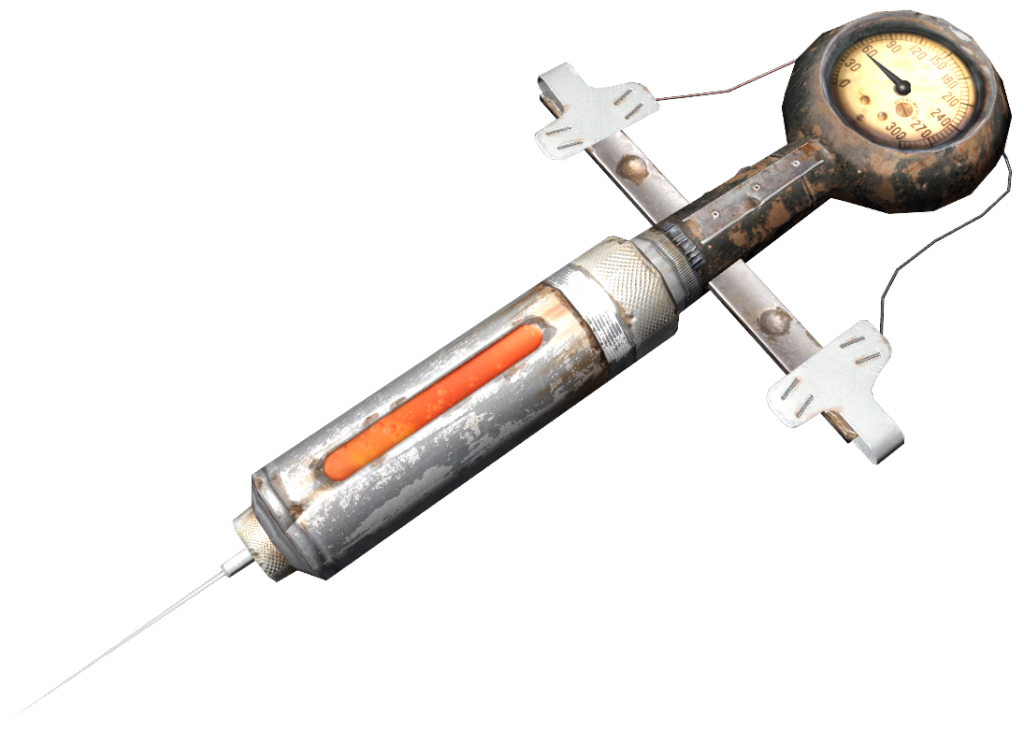 Medicine in Fallout may be leaps and bounds ahead of real life, but sooner or later, you're gonna run out of Stimpaks. When it's time to heal up the old fashioned way, you're going to want a versatile kit at hand. Enter the Marine First Aid Kit 2.0 from Ultimate Survival Technologies. Packed in an ultra-light, water-resistant pouch, the kit is jam-packed with supplies for a variety of medical situations. Grab one for your car, one for your house, and one for your pack brahmin.
For those late nights in the workshop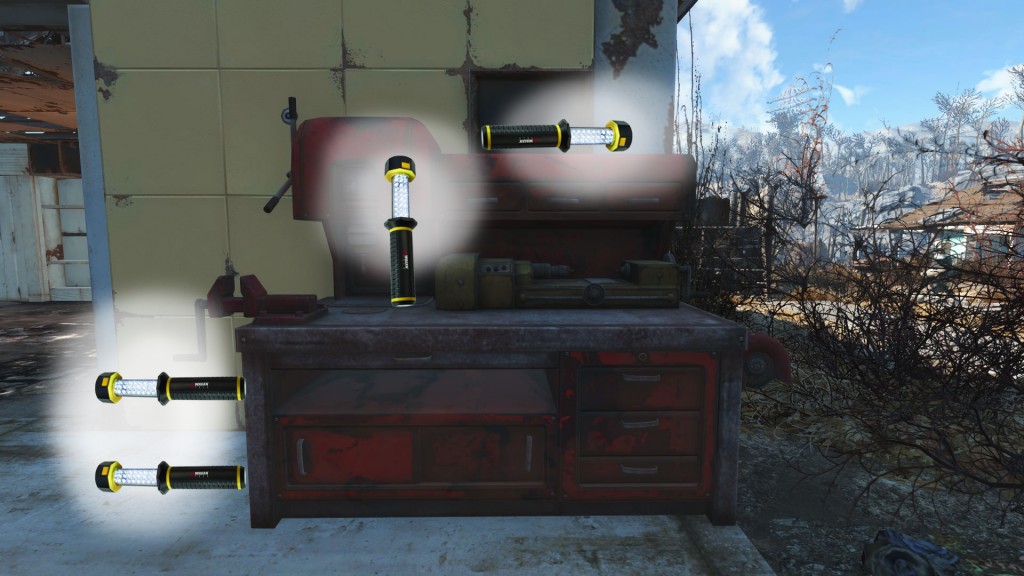 It's another 3 A.M. session of reinforcing your power armor with radiation resistant lead plating. Highlight those fine details with the Wagan Brite Stick XT Rechargeable Worklight with Magnetic Base. Use the magnets to go hands-free and stick it wherever you need light. Super-bright LEDs make for low power consumption. Use the included adapters to recharge it by day. It's a tinkerer's dream.
Carrying Capacity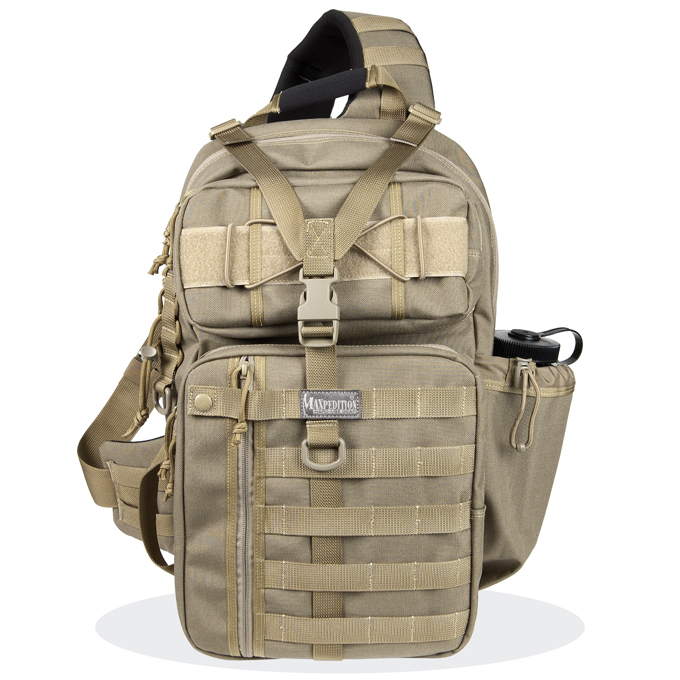 Everybody knows that the only way to beat Fallout is to pick up every single item. Garden gnome? Could come in handy. Iguana on a stick? You might not want to eat it, but you can probably sell it to someone who does. Your own amputated sixth toe that you grew after stepping in radioactive goo? Who knows, it might insta-kill the end boss. But where are you gonna stash all that stuff? You're going to need a sweet pack. We carry tons of survival- and tactical-oriented bags, but the Maxpedition Kodiak S-Type Gearslinger has some features that make it particularly suited for the wasteland. Anti-theft zipper pulls make it harder for punks to pickpocket you (or stash live grenades in your bag). And the concealed carry weapon (CCW) pouch makes it easy to carry a handgun out of sight. Simply swing the bag around your shoulder to access it.
Mr. Handy in your pocket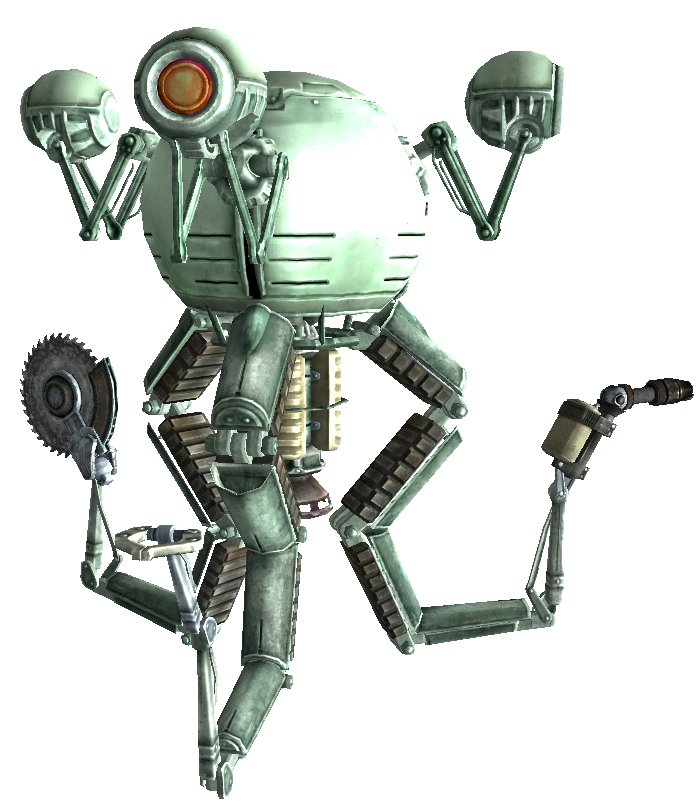 In a perfect wasteland, you'd have a RobCo Mr. Handy unit by your side at all times, to assist you with everyday operations such as repairs, salvage, and flamethrowing. But when you need to strike out on your own, the next best thing is a multitool. Leatherman invented the multitool, so you'd be hard pressed to find a better manufacturer. Their MUT EOD tool is one of their few heavy/military duty pieces, making it perfect for the rigors of the radioactive wilderness. Plus it has MUT in its name, which makes it extra-ironic when you use it to slice open mutfruit. Or super mutants.
What's your favorite piece of real-life wasteland survival gear? What mods are you most excited to see? What's the closest experience you've had to Fallout in real life? What crucial survival gear are did we forget? Let us know in the comments. We read every single one.