As time goes on things become old and dull, and your jewelry is no exception. Luckily you can do something about it! That expensive ring may not shine like it used to, but you can bring back its luster with the right tools.
Ultrasonic Jewelry Bath: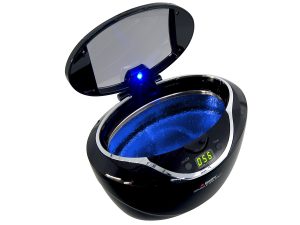 Cleaning jewelry with ultrasonic waves is a common practice that produces great results. The GemOro Spa Pro Cleaner utilizes this technology by combining the look and performance of a high-end jewelry store cleaner, and the price point of a personal use machine. The GemOro cleans jewelry by producing 42,000 ultrasonic waves per second, which places intense pressure on contaminants such as dust, rust, grease, bacteria, fungus, and general slime. The piece of jewelry being cleaned must be suspended in water or a cleaning solvent for the process to work at full potential. This method of jewelry cleaning is particularly effective because it is able to clean blind holes and cracks that would normally be unreachable, and most times requires nothing but the machine and some tap water to effectively work.
Vapor Steam Cleaning: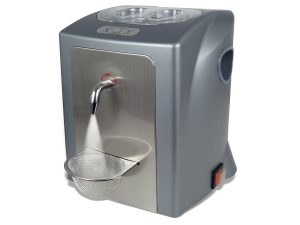 Vapor Steam Cleaning is another commonly used cleaning method, and in some cases is used in conjunction with ultrasonic cleaning to get the best possible clean. This method of cleaning involves placing the jewelry in the vapor stream of pressurized water. It's great for tarnish removal. The combination of the water's temperature and the pressurized method of delivery is the main cleaning agent. The GemOro Ultraspa 50 PSI Ultrasonic & Steam Cleaner is a 2 in 1 cleaning system that uses both the ultrasonic and vapor cleaning methods. The vapor cleaning method is cited as being an environmentally conscious cleaning option due to its lower amount of water usage, and lack of chemical cleaning solutions.
Magnifiers: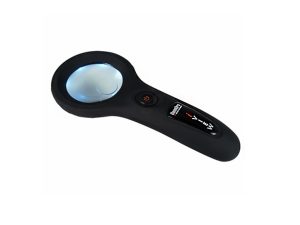 Many people often opt to use a magnifier to clean their treasures, whether in combination with an ultrasonic/steam cleaner, or on its own for a spot clean. Magnifiers allow you to focus on a specific spot that may be dirty, or make adjustments with screws or placement. For a nice, higher end magnifying tool take a look at the GemOro Magnifier Light which comes with a bench clamp and a 22 watt light. For a cheaper magnifier look no further than the GemOro iView LED Magnifier, which is a handheld magnifying glass with built-in white and UV LEDs. Both magnifiers will give you at least 2.5x zoom, and the LEDs help spot imperfections or blemishes in your jewelry.
Using any of these cleaning products with a brush or buffer will help get your jewelry's shine back and will keep new rings or necklaces looking great for the future. Come by Battery Junction and get all you'll need to keep your valuables looking shiny and clean!