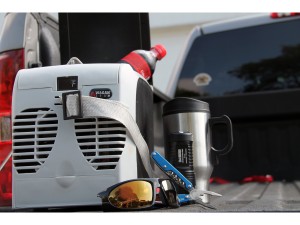 Football season is here and Battery Junction has some awesome tailgating gear to take your festivities to the next level!
The Look:
For starters, you're going to want to get the right look. We suggest Wiley X's Active Series sunglasses to set it off. They're comfortable, stylish, and they're built to stay snugly on your face even when you bust out your patented spin move. The picture above shows the WX Zen shades with bronze lenses and glossy black frames.
The Power:
On a more practical level, we've got a wide array of devices that will make powering your tailgate fiesta easier than ever, from Retrak's easy-to-manage retractable USB cords, to ultra-efficient 12V power inverters, you'll be able to keep your devices running until the final whistle.
The…sodas:
Speaking of devices, be sure to pick up a 12V Electric fridge to keep your sodas cold, or a heated mug to keep your cocoa hot during those late-season nail-biters.
Because we're Battery Junction:
And since I'm a gear-freak, I couldn't recommend hosting ANY get-together without a proper multi-tool and reliable flashlight. Leatherman obviously reigns supreme in the multi-tool world. I've got the compact and fully-featured Leatherman Juice pictured above. For lights, pick whatever you're comfortable with. The Nitecore EA41 (Also pictured above) is 880 lumens and powered by AA batteries, which you'll probably have handy for other tailgating devices.
Whatever gear you bring with you to the game, remember to have fun and soak in the season, it'll be over before you know it!
Sign up For Savings On Batteryjunction.com
Be the first to see flash sales, giveaways, product announcements, and more!