NiteIze is a great company that produces a countless number of handy products that you never knew existed but have the potential to change your life. In this post I will go through a couple of the best NiteIze has to offer.
The screen skate microfiber screen cleaner is the best alternative to your t-shirt that you can find for cleaning your cellphone or tablet screen. This microfiber cleaner helps remove dust, dirt, and fingerprints from your favorite electronic device with ease. The microfiber pad features a magnetic close to keep the elements from the cleaning side, is available in three colors, and includes a small s-biner allowing for easy attachment to key chains, belt loops, and zippers. At around $5 this microfiber pad is a no-brainer.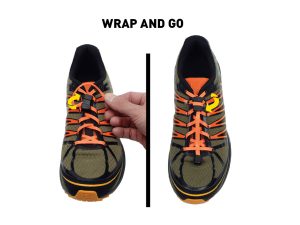 The Knotbone is a revolutionary rubber shoelace replacement from NiteIze that will make sure you never go back to traditional shoelaces. The Knotbone eliminates the need for tying shoelaces by expanding and contracting to fit the contour of your foot. With a simple trim/size adjustment these laces will last through all types of weather and will give you a tight grip when running, but will expand when putting on the shoes. No more shoelaces coming untied, no more tripping on loose laces, no more bad friends tying your laces together! All of your problems are solved – pick up a pair of Knotbone laces now!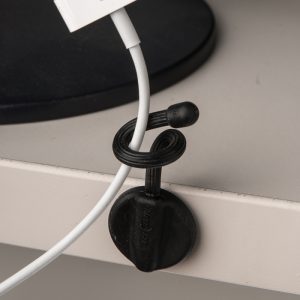 This handy device will help you avoid the unbelievable annoyance of tangled cords. The Gear Tie Cord Organizer is a mountable rubber coated metal wire device which is meant for organizing and keeping ugly wires out of sight. Simply attach the acrylic backing tape to any surface, shape the gear tie to your preferences and you're good to organize your electronic cords as you please. This product is ideal for organizing TV/cable/HDMI/power cords, and is perfect for keeping your phone charger at hand on your bedside stand or desk. You won't realize how much you needed this cord organizer until you experience if for yourself.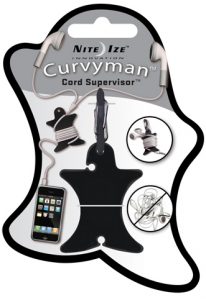 Have you ever wondered how headphone cords become tangled so easily? I do, all the time. Three minutes in a pocket or backpack and your headphones go from normal to having more knots than is physically possible – good luck untangling those for the next ten minutes. Ever wonder if there is a better way? I don't, ever since I found the NiteIze Curvyman Cord Supervisor. This funny looking device will solve all your headphone problems by anchoring both ends of the headphones and providing a curved middle surface for winding the remaining length of the cord. The Curvyman comes with a small S-Biner for attaching the belt loops or keychains and is the perfect travel companion for avoiding the annoying headphone tangle.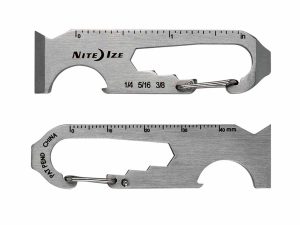 The DoohicKey is the best keychain multi-tool you can get your hands on. This pint-sized tool comes has a bottle opener, scraper/tape cutter, flat-head screwdriver, pry tool, ruler, and a wrench. The DoohicKey is made of durable stainless steel and features a carabiner clip for easy attachment to key rings and belt loops. Airport friendly with a goofy name and great design, why isn't this a part of your key ring already?
These are just a couple of the dozens of goofy, handy, and ingenious NiteIze we have here at Battery Junction. Come find a hidden gem today!
Sign up For Savings On Batteryjunction.com
Be the first to see flash sales, giveaways, product announcements, and more!