Summer is here! Burgers are grilling, hotdogs are roasting, the potato salad is getting hot, and you're thinking about how great your cookout is going thanks to Battery Junction! In this short blogpost we will go over some cookout essentials that can make your summer BBQ one to remember.
Yes, GetLit is the best bottle opener/S-Biner/light source for your summer picnic purposes. This gear is a perfect keychain companion for opening bottles and finding your way around once the sun starts to set. Simply use the S-Biner clip to attach the GetLit anywhere you need continuous glow or flashing light for up to 20 or 25 hours respectively! Silly name aside, this weatherproof keychain is a sturdy and useful tool to have with you at your next cookout.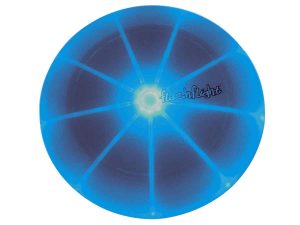 The Niteize Flashflight LED Frisbee is a light-up disc that is perfect for your next evening cookout. The Flashflight features a fiber optic array which lights up the entire disc making it easily spotted. The disc is made to ultimate frisbee regulations, meaning it is also great for use during the day even when you won't need the light. This light up disc is perfect for playing with the dog, and comes with a replaceable battery that provides up to 20 hours of light.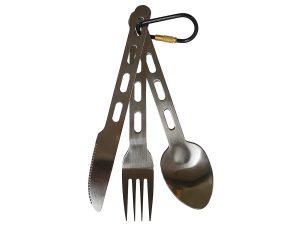 The UST KLIPP utensil set is a must have for any summer cookout. The KLIPP set has a fork, knife, and spoon made of durable and lightweight stainless steel. All the utensils are kept together with a handy carabiner which allows the KLIPP set to be attached to any belt loop, backpack, or gear that you can think of. This utensil set is an absolute essential if you are looking for an environmentally friendly alternative to plastic utensils at your next cookout.
The UST Water Cube is another essential for planning the best cookout. This water holder is a collapsing cube made from strong polyethylene plastic. It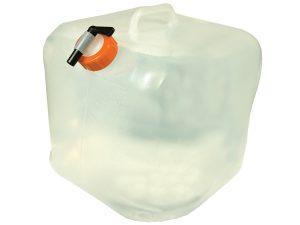 includes an on/off spigot as well as an opening large enough to cool the water with ice cubes. The Water Cube is especially useful because when it is not filled the container can be collapsed to a smaller and lighter version. With a strong handle and dent/crack resistant plastic, this water cube is a necessity for a good cookout.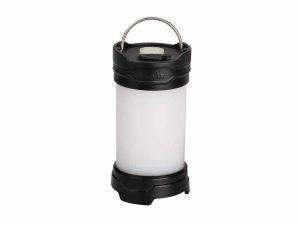 This Fenix rechargeable camping lantern is an unassuming lantern that packs a punch. Known as "The Little Penguin", this lantern will give you 2.25 hours on the 350 lumen turbo mode or up to 600 hours on low mode. The Little Penguin can be recharged via USB, includes 6 output modes, lights up an area up to 25 meters in diameter, and has a hanging loop and magnetic base allowing for optimal placement. Small enough to easily bring anywhere but strong enough to light up almost any area, this light is a perfect cookout companion.
These are just a few of many cookout essentials that are sure to make your summer better than you imagined, all thanks to Battery Junction!