What's more spooky than an eerie floating face hovering in the darkness?
Inspired by a crafty blogger, we decided to celebrate Halloween with cut-outs to overlay on our high-powered flashlights.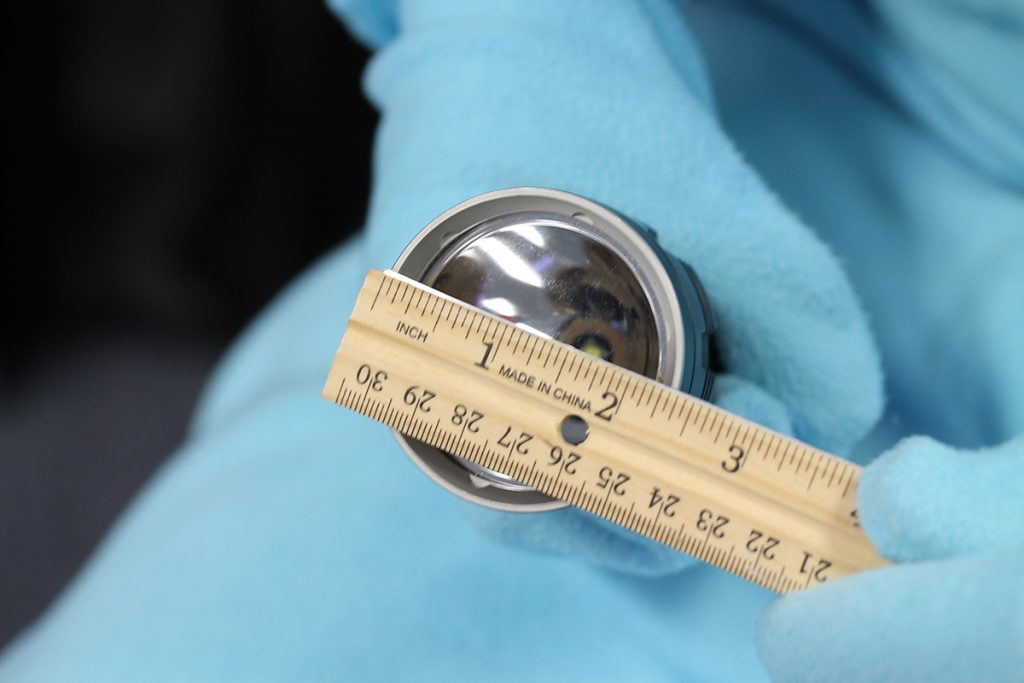 First, we measured the head of our flashlight to find out how big our cut-out should be.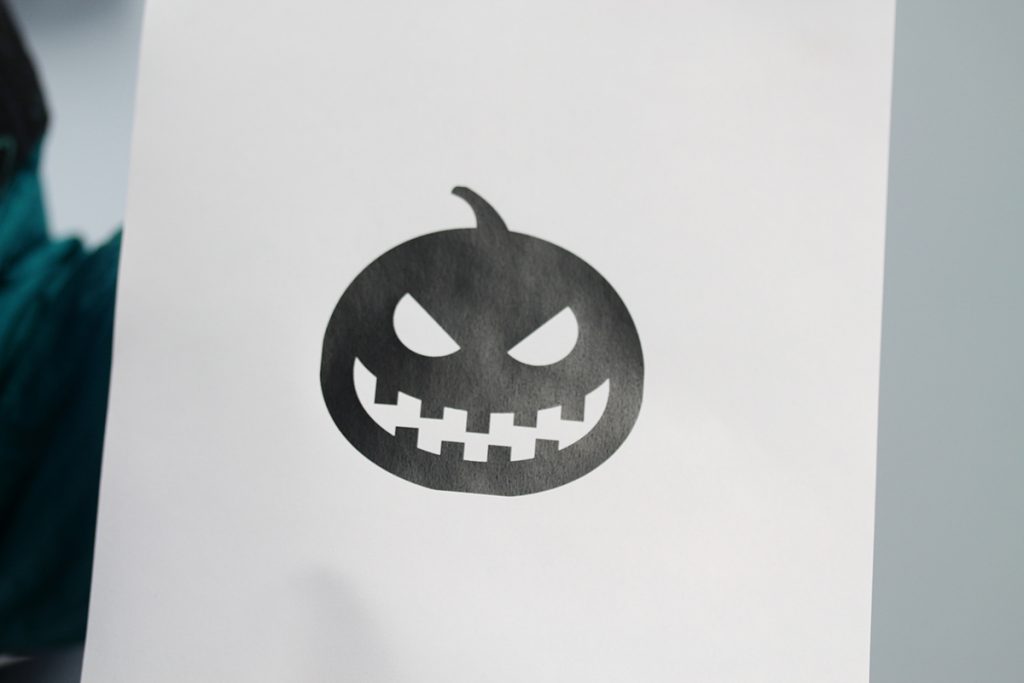 Then we printed up a terrifying jack-o'-lantern face that we found on the internet.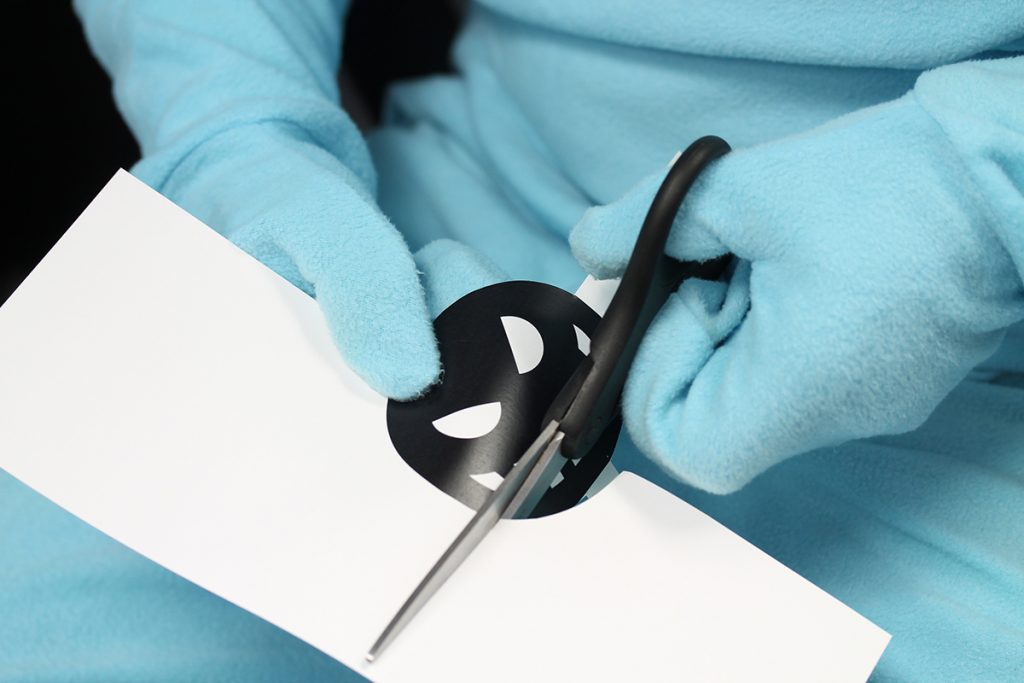 We  cut it out with scissors,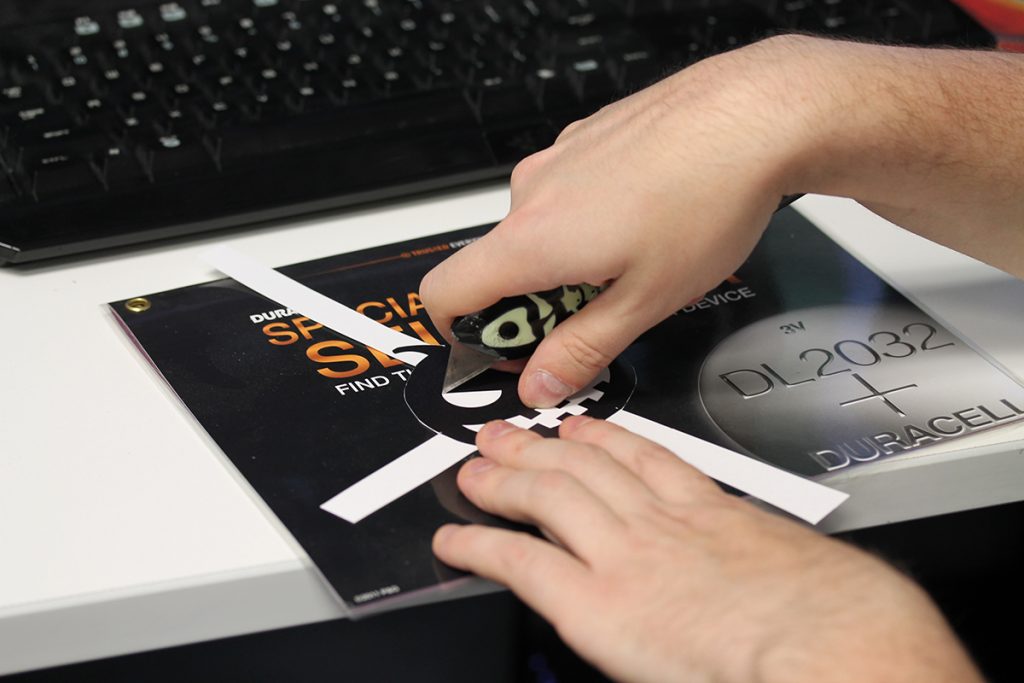 and our helpful Marketing Coordinator jumped in and used a razor to cut out the details like the eyes and mouth.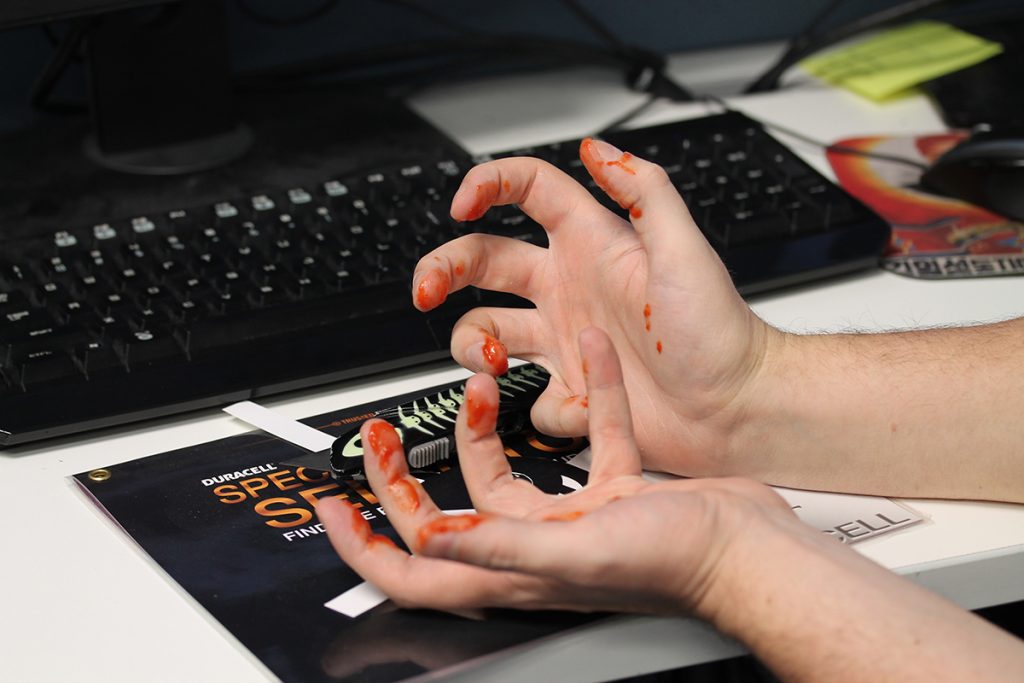 While cutting out the details, our Marketing Coordinator accidentally sliced his hands open and died a horrible death. We'll miss him.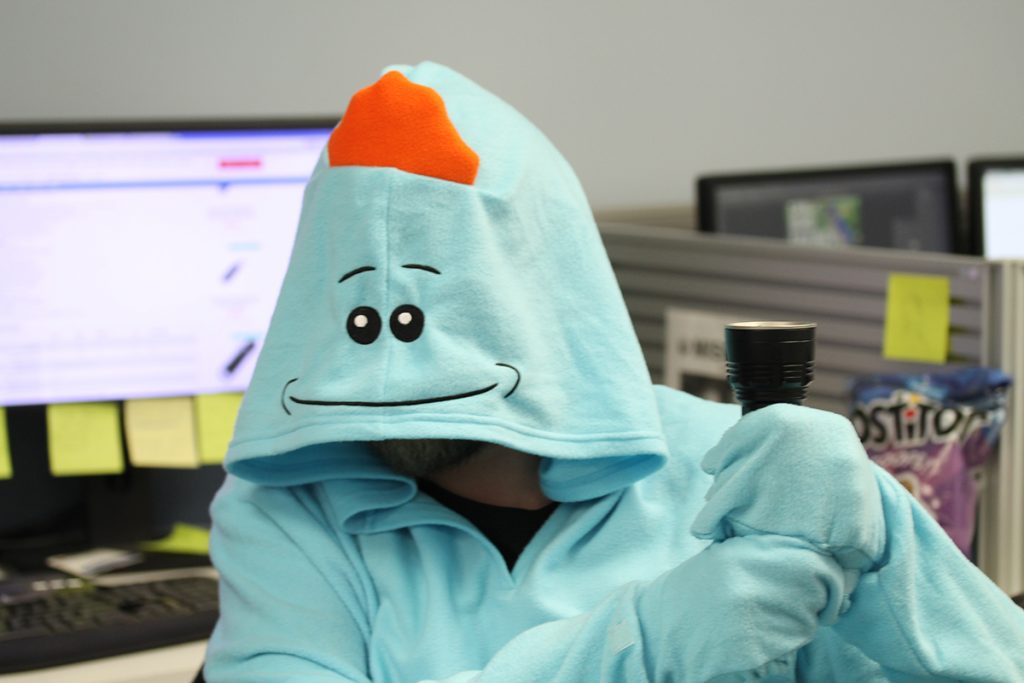 Our friend Mr. Meeseeks (from Rick and Morty) was left to finish the job.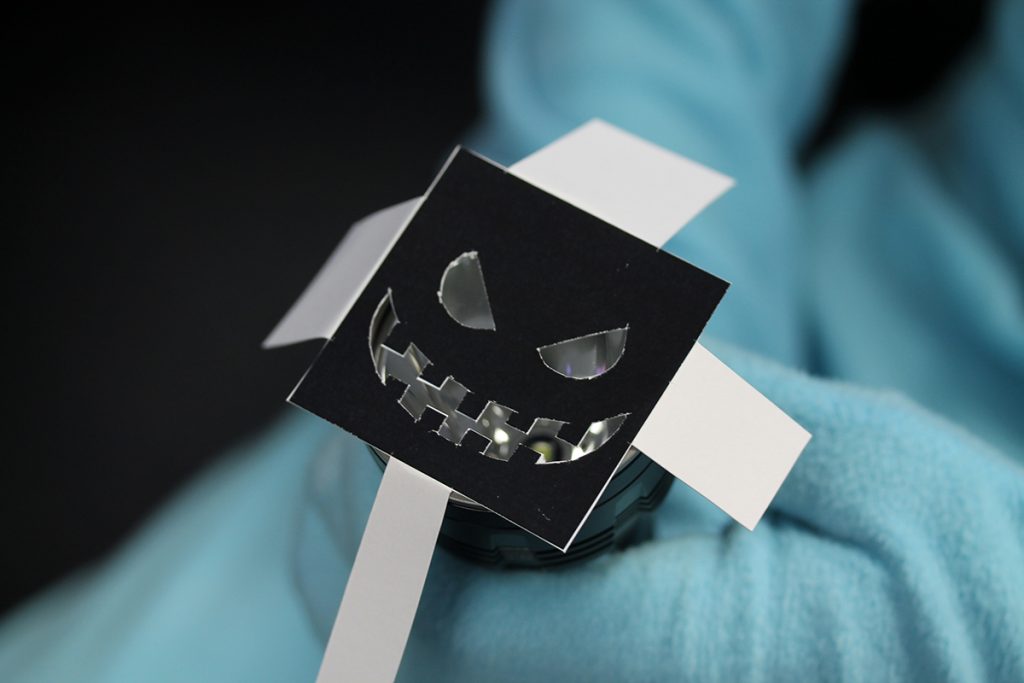 With the details all hacked slashed cut out, we affixed the filter to the front of our trusty Nitecore EA8 Caveman searchlight. We left little tabs along the side to tape the filter onto the light's bezel.
It works, kind of! We just couldn't get the big bright spot the center to go away, even by adding extra layers of paper. Our flashlights just have TOO MUCH POWER.
That, or they're haunted.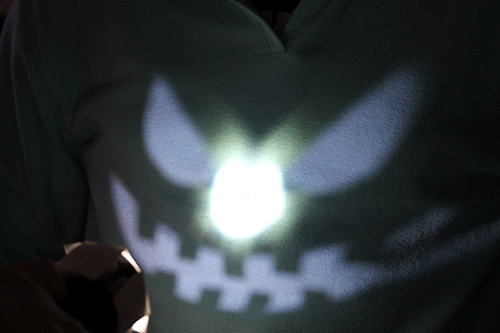 HAPPY HALLOWEEN! Let us know if your flashlights come in handy this holiday!